3 Professional Certifications: Massage, Yoga, Personal Training

Save $1000 on the Massage Therapy program.
Enroll & pay in full by June 1, 2018
Massage Therapy Program
Approved by WI EAP
Start: September 2018 & Graduate May 2019

Yoga Teacher Training Program (YTT)
Approved by WI EAP
Start October 2018 & Graduate March 2019

Certified Personal Trainer Program
Start September 2018 Graduate December 2018

Download FVSM School CATALOG by clicking this link
Download Class & Weekend Schedule by clicking this link


Mission Statement: FVSM is dedicated to meeting the evolving health care needs of the public through the education of highly skilled massage therapists. FVSM Students learn Swedish / Relaxation, Clinical / Medical Massage / Therapeutic / Treatment / Neuromuscular techniques as well as Pregnancy, Reflexology, Lymph, Polarity, Aromatherapy, Hydrotherapy, Hot Stone Massage & Sports Massage.
Education Goal: Excellent Education & Affordable Tuition
To provide the best, most comprehensive education at a tuition that is affordable and allows students to succeed in a rewarding career. Providing a positive, collaborative environment with small classes.
---
Professional Services offered
Pilates, Yoga, Personal Training
Nutrition & Massage Therapy
Services offered by:
Stephanie Lynn Hall, MS, RDN, WLMT, E-RYT
Tom Finch, WLMT, E-RTY, CPT
Call: 920-915-0744 or email at FVSMinfo@aol.com to schedule an appointment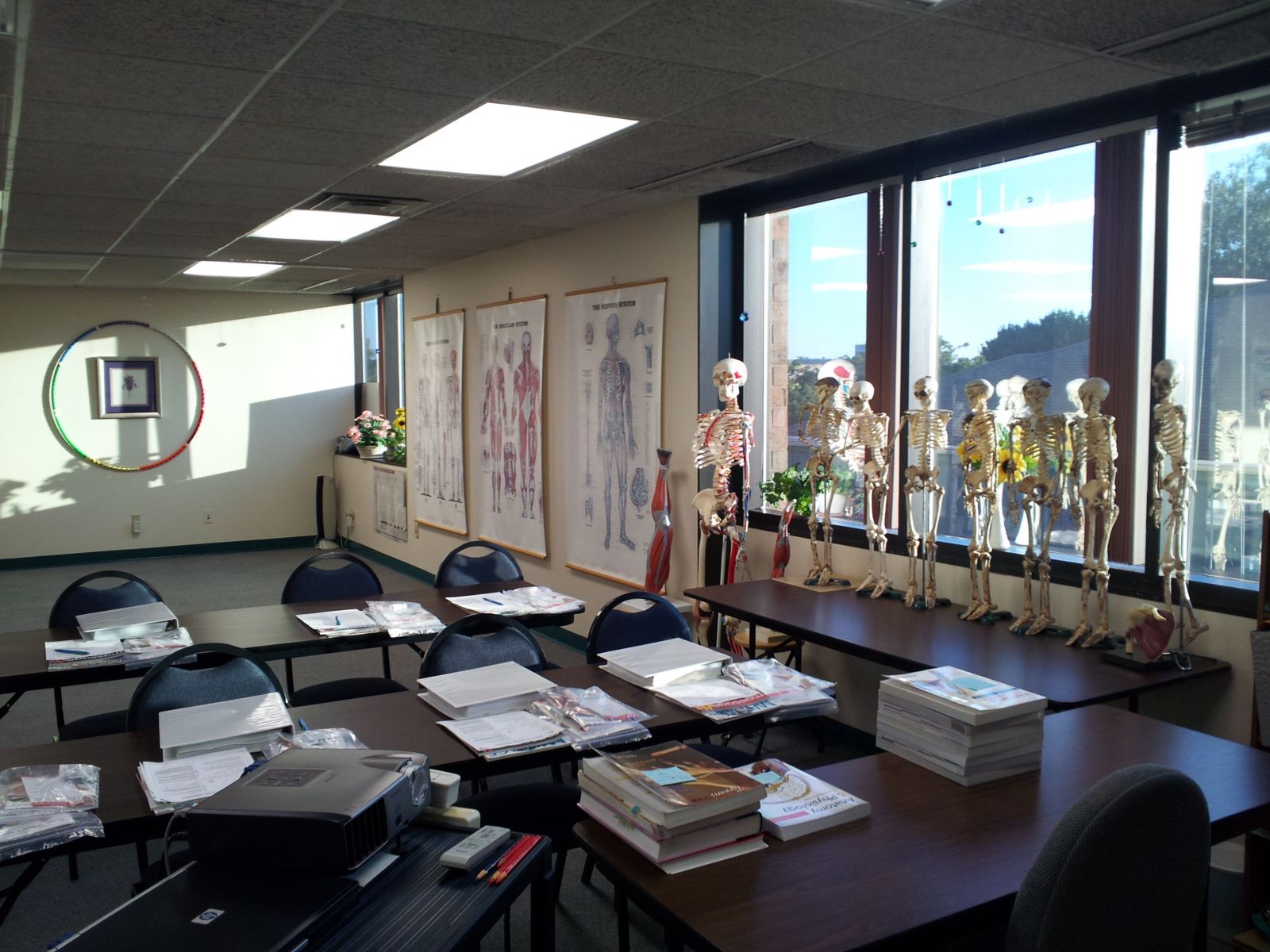 The Classroom at Fox Valley School of Massage, Yoga & Personal Training
Website Revised: 03/12/18