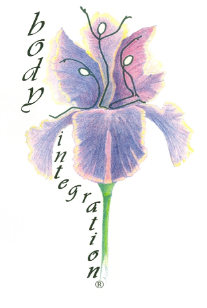 Individual & Corporate Wellness Programs
Food Sensitivity Testing with EverlyWell home testing. Nutrition Counseling with a Registered Dietitian Nutritionist
* Meet with a Dietitian to get answers to your nutrition and food questions. Learn how to prepare foods that are simple, easy and fast.
Pilates & Yoga
Pilates and Yoga engage the mind and breath for focus and control while the body executes each movement. These styles of working the body focuses on developing strong abdominal, back and gluteal muscles (the "powerhouse" or "core"). In addition to building core strength, Pilates & Yoga works the whole body to increase flexibility & strength evenly. Pilates & Yoga develop a balance between the large and small muscle groups of the body to enhance the efficiency of the body when moving. The Pilates body is graceful and toned. It is flexible, strong and characterized by beautiful posture even when not actively doing Pilates.
Benefits of Pilates:
*Increased body awareness
* Increased strength and tone in abdominal muscles and pelvic floor
* Increased strength and flexibility for the whole body
* Improved posture and better alignment
* Decreased amount of stress to joints as the muscles gain balance
* Muscular balance for the entire body
* The ability to focus on specific areas of the body
* A valuable cross-training tool to enhance performance for all athletes
Are Pilates & Yoga for Me?
Yes. The Pilates Method can be modified for all fitness levels and a beginner participant will
gradually build the strength, flexibility, coordination and balance required to add additional
exercises with each session.
What Should I Wear?
Come to class in comfortable, form-fitting clothing and be prepared to remove your shoes for all
sessions. Pilates is best practiced in bare feet and it's important for your trainer to be able to see
your body lines in order to provide you with the very best instruction possible.
Personal Training
Workout with a combination of Theraband, Foam Roller, Bosu and Weights to get in shape
Massage Therapy
Relaxation, Swedish, Lymph and Polarity all available.
All Services are offered as Private Sessions.
$75/hour
Call or text 920-915-0744 to schedule your appointment